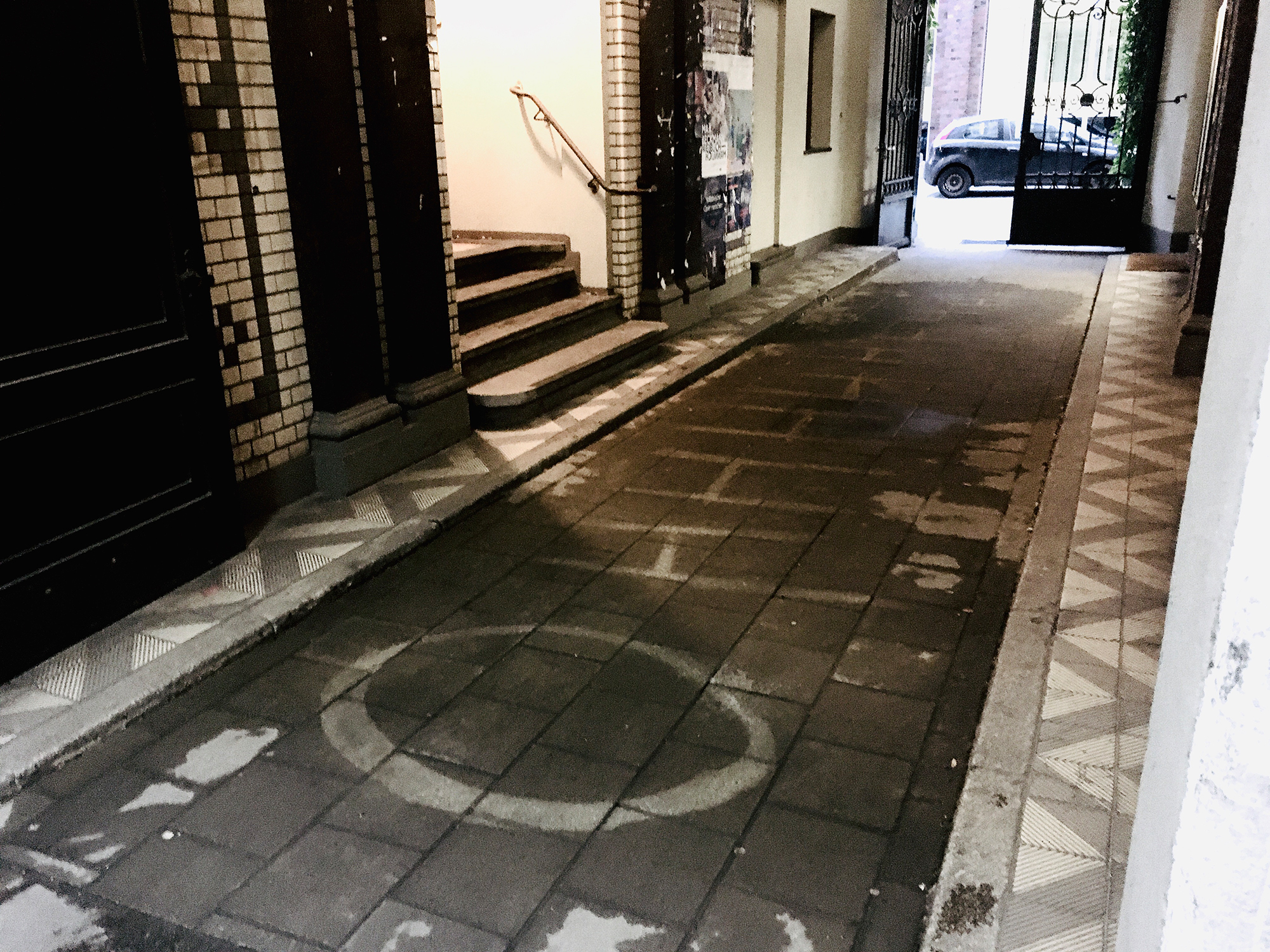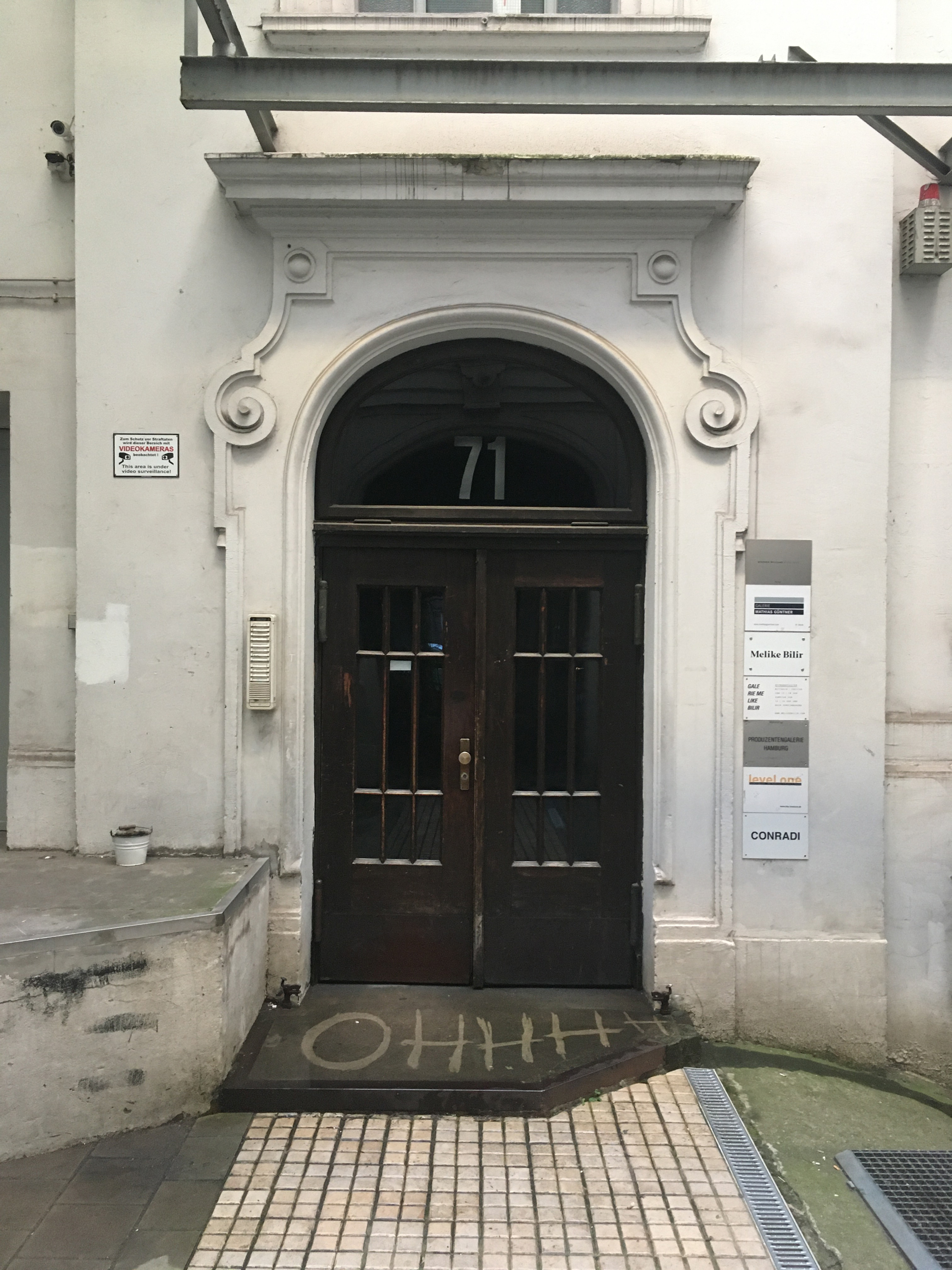 OHHHH
2020
Galerie Melike Bilir, Admiralitätstraße Hamburg
from the series »WHO CARES«, "Who cares #6 (OHHHH),
Hochdruckreinigerzeichnungen im öffentlichen Raum / High pressure cleaner drawings in public space
Vor geschlossenen oder unter Auf­lagen wieder geöffneten Kultur­institutionen entstehende Hochdruckreinigerzeichnungen als flüchtige Botschaften im öffentlichen Raum; inspiriert durch erlebte Episoden, Erinnerungen und Gesprächsfetzen an Orten der Begegnung oder im kulturellen Kontext.
Der zweideutige Spruch "who cares?" spricht die Gleichgültigkeit ebenso an wie die zentrale Frage nach Fürsorge und Verantwortung.
/
High-pressure cleaner drawings created in front of closed or conditionally reopened cultural institutions as fleeting messages in public space; inspired by experienced episodes, memories, and fragments of conversations at places of encounter or in a cultural context.
The ambiguous saying "who cares?" addresses indifference as well as the central question of care and responsibility.
Unterstützt durch den Hilfsfonds »Kunst kennt keinen Shutdown« der Hamburgischen Kulturstiftung, Hamburg 2020 /
Supported by the aid fund "Kunst kennt keinen Shutdown" ("Art Knows No Shutdown") of the Hamburg Cultural Foundation, Hamburg 2020.